Why Sell With Us
We get it. New Yorkers want the real thing, but we want it for less. That's why our partners are all experienced, traditional brokers who are discreetly willing to work for a reduced commission.
Exclusive to Hauseit, our in-house photography team blends triple exposures of your home with world class post production editing and re-touching to transform your home from what it might be to what it could be.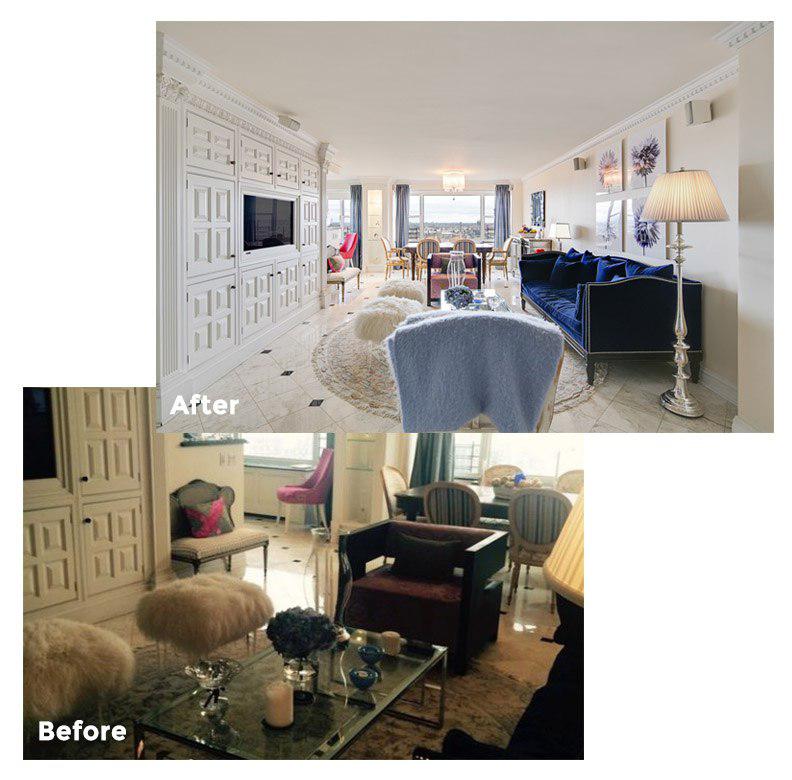 Professional HDR Photography

Interactive 3D Virtual Tour

Custom Marketing Floorplan

Virtual Staging and Editing

Video Tour and Walkthrough

Exposure on Hundreds of Websites

Listing on Multiple Broker Databases

Refined Printed Materials and Signage
Sit back, relax and let our partner brokers handle everything from handcrafting your listing description, greeting buyers at your first open house to seeing you at closing. We're there for you.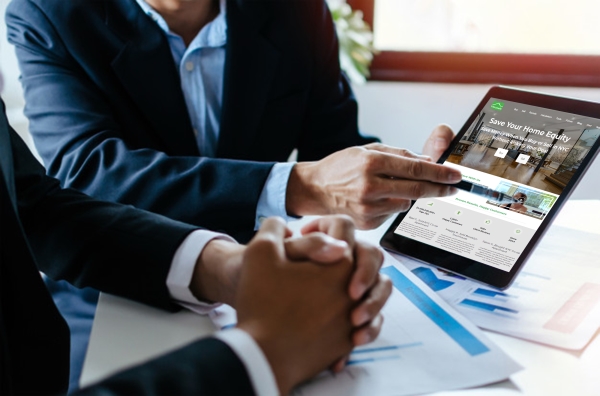 All private showings and open houses. Scheduling and negotiation. Prompt feedback and weekly summaries. Board package review. Everything you'd expect from a traditional full-service listing, for a fraction of the cost.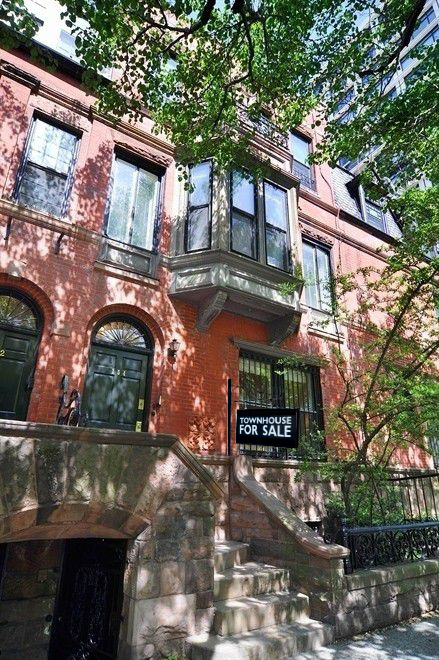 Save
$25,000

with Hauseit
Sale Price:
Buyer Agent Commission: %
Total Commission:
$60,000
Traditional Agent
As Seen In:









New York's Most Trusted Real Estate Service
Mandy Y.
Sold Astoria Co-op
Mandy sold her first NYC apartment in Astoria through Hauseit. Mandy works in the real estate development industry.
Robert S.
Sold Flatiron Condop
Robert sold his condop in the Flatiron neighborhood of Manhattan through Hauseit. Robert is a lawyer who now lives in Miami.
John Moss
Real Estate Attorney in NYC
John Moss, a Partner at Moss & Moss LLP, has worked with Hauseit's partner brokers and buyer and seller clients since 2014.
Anna L.
Sold East Williamsburg Condo
Anna sold her boutique condo in East Williamsburg, Brooklyn through Hauseit. Anna works in the NYC FinTech industry.
Frequently Asked Questions (FAQ)
What parts of New York do you cover?
Sellers in NYC have access to our brand name REBNY RLS partner brokers. We also cover the Hudson Valley counties of Westchester, Bronx, Orange, Putnam, Dutchess, Ulster, Rockland and Sullivan and the Long Island counties of Nassau, Suffolk and Queens through the OneKey MLS, which was created through a merger of the Hudson Gateway MLS and the Long Island MLS.
1% Full Service is subject to availability. This means that we cannot guarantee that the service will be available for your home, even if your sale price is above our minimum threshold.
What about the buyer agent's commission?
Sellers customarily pay the entire broker commission, meaning both the seller agent's and the buyer agent's commission. Please note that the 1% listing fee does not include the commission you choose to offer to buyers' agents. We recommend offering a market rate buyer's agent fee for full exposure.
However, even if you do end up selling your home to a buyer represented by an agent, you can still expect to save 2.5% or more in agent commissions through Hauseit. The total commission you'd pay would be just 3.5% or 4% as opposed to the 6% charged by a traditional listing agent. The 3.5% or 4% commission you'd pay is broken down into just 1% to our partner listing broker and 2.5% or 3% to the agent representing the buyer (the exact commission amount may vary). You would therefore save at a minimum 2% in commission even if you co-broked a full 3% to buyers' agents.
How much can I save with Hauseit's full-service listing option?
Because most buyers are represented by agents in NYC, listing agents usually make only half of the typical 6% commission. In the case that a buyer is represented, our partner brokers have agreed to take only 1% versus 3% commission in a normal transaction where the buyer has an agent. That means you would save on two-thirds of the typical seller's broker fee.
With home prices at or above record highs, the savings you may achieve by working with Hauseit can be substantial. In New York City where the average home sale price now exceeds $2 million, every 1% in commission savings equates to another $20,000 in your pocket.
How much do I save if the sale is with a direct buyer?
If our partner listing broker finds a direct buyer, you can expect to save even more commission versus what a traditional full-service listing agent would charge. That's because our partner broker will agree to waive the 1% listing fee altogether.1
With traditional listing agents and a typical Exclusive Right to Sell listing agreement, you'd be required to pay the full 6% commission to the listing agent even if the buyer for your property is not represented by a buyer's agent.
1In this situation, the listing broker would only earn the buyer agent commission on the listing.
Will someone handle the entire sale process for me?
Yes. Our service is identical in every way to you signing up for a full-service listing with your local agent for 6% commission. The only difference is the commission structure. That means our partner brokers will handle everything from the marketing of your home to handling inquiries, showings, open houses and the board package.
Don't worry, just because you don't have the time to sell your home by owner doesn't mean you need to pay 6% of your sale price in commission. You can save thousands on your closing costs without risking your home sale by working with one of our highly experienced, brand name partner brokers who never openly discount their services. As a result, you'll truly get the real thing but at a better price.
What's the difference between Hauseit's 1% listing vs one that costs 6%?
The only difference is how much of your home equity you will save. Your typical listing agent charges you 6% commission regardless of the outcome, even if it's a direct buyer. They will try to convince you that paying 6% commission is some sort of law; you should ask them if they're a lawyer, as it's not. Failing that, they will say that their fee is really only 3% as they must split the commission equally with a buyer's agent in the vast majority of cases since 90% of all buyers are represented.
Our full service partner brokers have agreed to charge only 1% while co-broking typically 2.5% or 3% to buyers' agents. If our partner brokers find a direct buyer, they will waive the 1% listing fee and only collect the buyer agent fee, saving you even more money.
Just remember that real estate agents will say almost anything to try to justify a 6% commission, but the hard truth is that 98% of home buyers use the internet to search for homes according to a research study done by NAR. The other 2% presumably rely exclusively on a buyer's agent to search on their behalf.
Why is this meaningful? Because no real estate brokerage owns the MLS, RLS nor any of the popular real estate search websites that buyers and their agents use. All listing agents upload their listings to the MLS, after which it is automatically syndicated to an industry standard set of places. As a result, the marketing exposure that a property receives is by default indistinguishable no matter who lists your property.
Why aren't discount brokers more common in real estate?
Savvy sellers know there's no such thing as a free lunch. There's a reason why traditional agents dominate the market and the typical real estate commission in NYC is still 6%. That's because buyers' brokers are loathe to show properties listed For Sale By Owner and by discount brokers out to "disrupt" the industry. Why would they help a discount broker when there are plenty of other listings to choose from?
So how does one safely and discreetly save on commission without risking their home sale? By working with one of Hauseit's brand name, traditional partner brokers who never openly discount or otherwise tarnish their reputations. As a result, our partner brokers have great working relationships with the wider brokerage community.
Should I try to sell on my own first?
It depends. Do you work from home or are you otherwise able to easily show your property? Are you comfortable operating in a sales role? Are you able to devote significant amounts of time to answering calls and emails, conducting showings and managing the sale process?
If not, then it's time to be realistic. New Yorkers are busy. It's pretty likely you won't be able to leave work on a whim to show your apartment. What will you do when that all cash international buyer wants to see your apartment at 2 PM on a Tuesday? Who will arrange for photos to be taken and a floorplan to be drawn? Who will guide the buyer through the co op board package and review it before submission? Unless you have a lot of free time and work from home, you'll likely need the assistance of a real estate listing agent to manage your sale.
What's the difference between the full-service vs self-service options?
A Hauseit® Assisted FSBO listing is a do-it-yourself listing service whereas an Agent Managed Listing is a traditional, full-service listing. Although your home will be listed in the same places under either service, Assisted FSBO sellers are expected to fully manage their sale process from the moment they are relayed an inquiry by our front desk. There is no phone support, email support or pricing guidance included with our Base and Core plans.
As a result, an Assisted FSBO listing is most appropriate for sellers who can easily show their own home, who are self-starters, who are willing to do their research and who have the right level of expectations for a flat fee MLS listing. Learn more about the difference between our 1% for Full Service and Assisted FSBO listing options in this tutorial video.
Why should I use a Hauseit full-service listing vs selling For Sale By Owner?
The traditional method of selling For Sale By Owner (FSBO) simply doesn't work well for a few important reasons. First, FSBO homes are technically "off-market" because they are not listed on the MLS (RLS for NYC sellers), which means they're unable to contractually offer commission (i.e. co-broke) to buyers' agents who represent 90% all of buyers. Second, FSBO sellers are constantly targeted and solicited by real estate agents looking to score their next full-commission listing. The harassment is so intense and deceptive that FSBO sellers often have a hard time telling apart fake and real buyer inquiries. Third, FSBO sellers often don't have the right approach to marketing, meaning amateur photographs or only being listed on one or two irrelevant websites.
Fortunately for sellers, Hauseit® offers a very affordable, fully-managed listing service for only a 1% listing fee. In addition to benefiting from substantial savings on broker fees, sellers who use Hauseit's full-service listing option also benefit from significant time-savings and peace of mind knowing that you have a full-time advocate for your listing to pre-screen buyers, accommodate showings, promote your listing to the real estate community and keep track of all interest in your property.
Our service is perfect for the busy home seller who wants to benefit from the significant financial savings of selling For Sale By Owner in NYC but who does not necessarily have the time required to screen buyers and constantly show the apartment to interested parties.
How do I sign up for Hauseit's Agent Managed Listing service?
To get started, simply choose a time on the calendar above to speak with one of our partner brokers. If none of the times work for you or you need to speak with us after business hours, please email us with your name, phone number, property address and contemplated listing price and we will do our best to accommodate you. During your complimentary consultation, our partner brokers will discuss your goals and questions on the sale process and formulate a marketing strategy for your home. You will also have an opportunity to discuss and agree upon a reasonable initial listing price that works for both parties.
Can I pay for additional marketing or premium advertising?
Yes. Certain 3rd party websites offer premium advertising which you can elect to pay for. For example, StreetEasy offers the ability to feature your listing in search results for a non-refundable fee. While we do not believe paying for such features is necessary nor industry standard, we can certainly invoice you for anything you would like to add-on, whether it be a print advertisement in a specific luxury magazine you're fond of to featured placements on 3rd party websites. Learn more about StreetEasy's Featured Listing and Agent Spotlight programs in this video.
Do you have any minimum price or commission requirements?
We are only able to work with sellers for homes worth at least $500,000 or more. The 1% Listing Agent Fee comes with a minimum of $7,500. If your sale price is below $750,000, the actual commission you pay will exceed 1%.
1% Full Service is subject to availability. This means that we cannot guarantee that the service will be available for your home, even if your sale price is above our minimum threshold.
Does Hauseit collect referral fees from its partner brokers?
No, there are no referral fees between external parties to worry about because Hauseit and the partner brokerages we work with are under common ownership.