A satisfaction of mortgage is an official document that is recorded in county public records to release a lender's lien from a property after a mortgage has been paid off.
The satisfaction of mortgage is an official document that is signed by an authorized individual at the lending institution in the presence of a public notary. This notarized document is then submitted to the local county clerk's office to be officially recorded in public records.
Sellers and borrowers need a mortgage satisfaction document in order to prove that their mortgage has been paid off, and that the lender's lien on the property has been removed.
Otherwise, the buyer of a property would not be very happy if the seller's lender's lien is not removed, and the buyer is stuck with the seller's loan debt.
Obviously, no buyer would agree to purchase a property without ensuring that all outstanding liens and judgments against the property are cleared at closing.
In the case of a sale, this is ensured as the lawyers request a mortgage payoff letter from the seller's lender well before closing.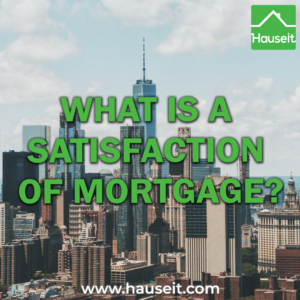 Then at closing, all parties can see from the closing statement that part of the seller's proceeds have been used to pay off the seller's mortgage in full.
As a result, the seller's lender will know to file a satisfaction of mortgage document with the local county public records office (i.e. Miami-Dade Property Appraiser).
A similar logic applies if you haven't sold your property, but have simply paid off your mortgage in full. In this case, you'd still want a satisfaction of mortgage to be recorded in public records so your property's title is free and clear of your lender's lien.
Pro Tip: If you pay off your mortgage but for some reason the lien isn't removed from your property, then you're going to have a nasty surprise when it comes time to sell your property. Your buyer will receive a title search which will come back with an open mortgage lien against your property, which then must be cleared before the property can close. At the very least, this would lead to an unwelcome delay, and at worst, allow the buyer to cancel the contract and walk away with their deposit.
You can count on most institutional lenders to mail you a copy of the filed, publicly recorded satisfaction of mortgage letter within 1 month of closing or you paying off your mortgage.
For example, we had a seller client who closed on the sale of their condo in NYC on 10/18/2022 and just received in the mail their official satisfaction of mortgage document from Wells Fargo on 11/11/2022.
The satisfaction of mortgage letter you receive in the mail from your bank will often be titled something like "Recorded Lien Release Document Enclosed."
Sample cover letter you might receive from your bank
John Doe
2455 Fifth Avenue, Apt 12
New York, NY 10045
11/11/2022
Subject: Recorded Lien Release Document Enclosed
Account Number: 93599983775
Property Address: 12 Cornelia Ave, Apt 42, New York, NY 10014
Dear Customer:
We've enclosed the recorded lien release document for your property. Please keep this document with your records.
If you have any questions or need further assistance, please contact us at 1-866-344-5667, Monday through Friday, 7:00AM to 9:00PM, or Saturday, 8:00AM to 3:00PM Eastern Time.
Thank you. We appreciate your business.
Lien Release Department
Franklin National Bank, N.A.
Enclosure
Pro Tip: Your bank might also send you a letter notifying you that they've received your loan payoff funds, and that "within 30 days of the funds clearing, or as otherwise required by law, we'll send the loan satisfaction or cancellation documents to the county recorder to release the lien."
A Full Service Listing for 1%
Sell your home with a traditional full service listing for just one percent commission.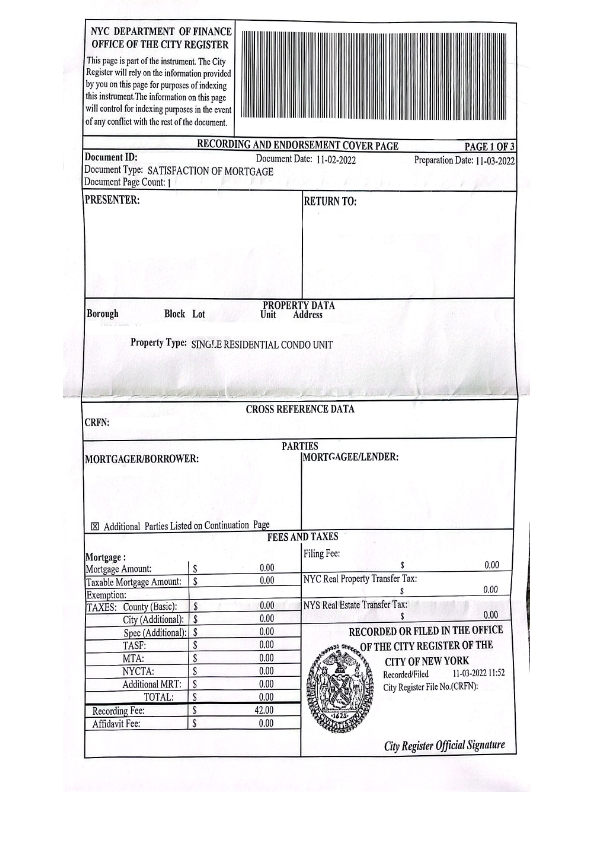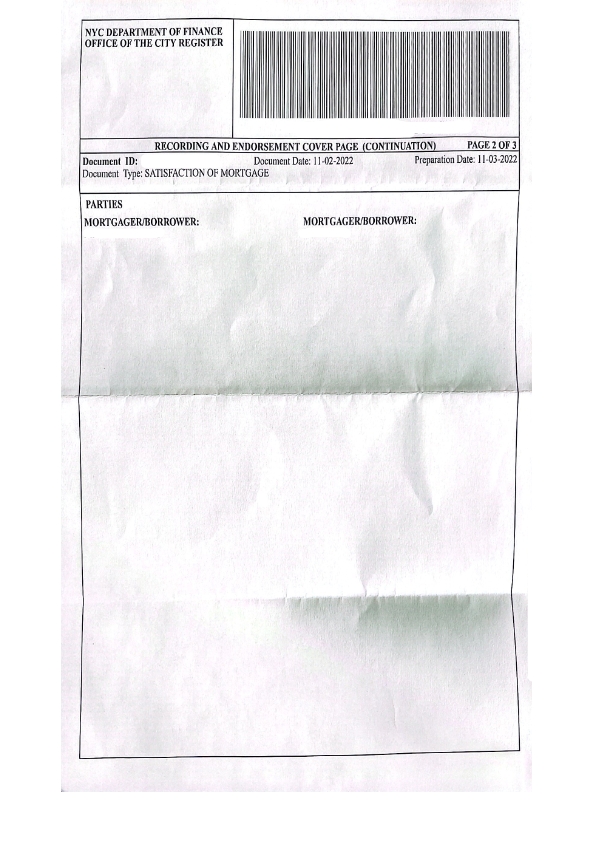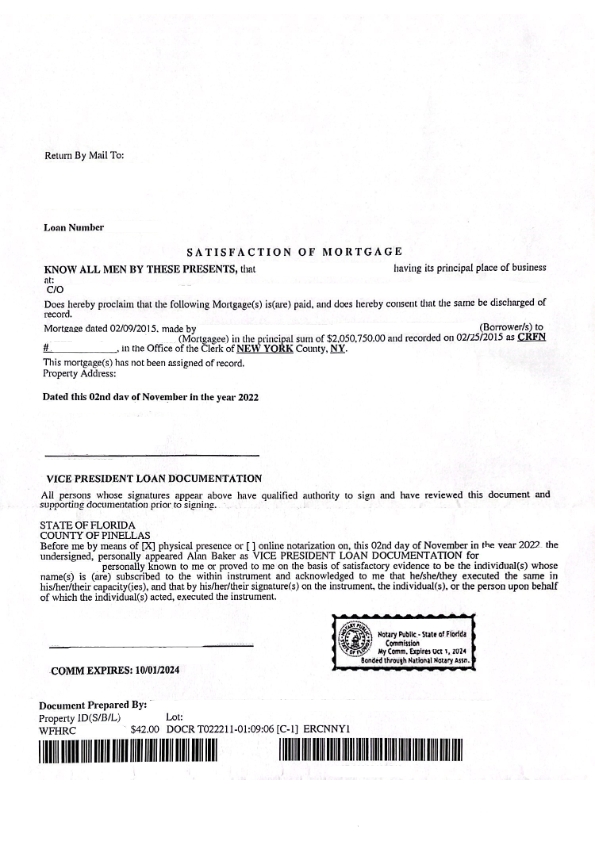 Save 2% On Your Home Purchase
Save thousands on your home purchase with a buyer agent commission rebate from Hauseit
Disclosure: Hauseit® and its affiliates do not provide tax, legal, financial or accounting advice. This material has been prepared for informational purposes only, and is not intended to provide, and should not be relied on for, tax, legal, financial or accounting advice. No representation, guarantee or warranty of any kind is made regarding the completeness or accuracy of information provided.