With consumer real estate search websites like StreetEasy more popular than ever, why do you still need a real estate agent in NYC?
Here's why you need a real estate agent in NYC if you're selling your home:
Professional, realistic CMA (comparable market analysis) and sale price guidance

A full time representative to handle all showings, inquiries and calls from buyers

Someone you can become emotional about without disturbing buyers or the sale process

Full exposure to represented buyers by listing your home in RLS (REBNY Property Database)
When selling your home, the main reason why you need a real estate agent in NYC is for someone to give you a professional and realistic assessment of what your home is worth and what your initial listing price should be.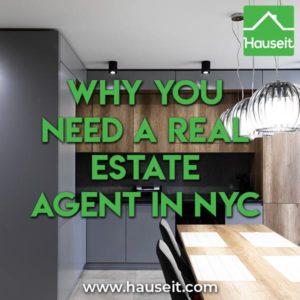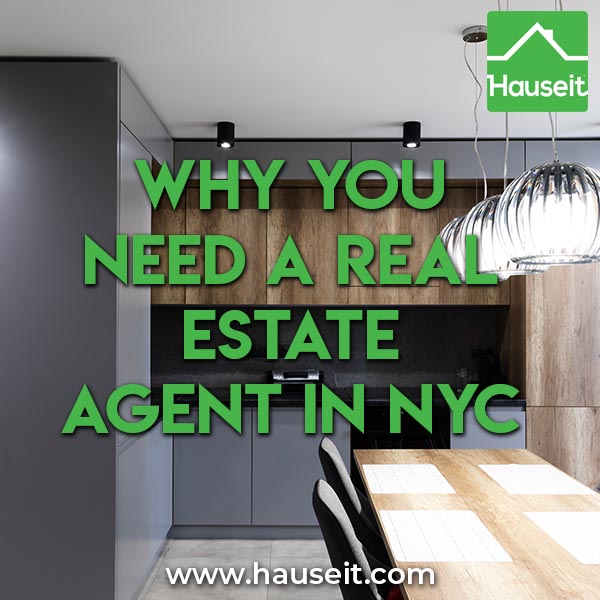 Home owners are typically too rosy in their assessment of their property value, as evidenced by the numerous FSBO (for sale by owner) homes listed at way above market value prices.
The initial listing price is extremely important to get right:
List too high and your property will sit on the market for too long

List too high and your DOM (days on market) number will creep up

Have too high a number of DOM and vulture investors will start showing up with lowball cash bids because they sense weakness

Have too high a number of DOM and all buyers will sense that the pricing is not correct (otherwise why hasn't it sold yet) and will automatically demand a discount

List too low and your home may be sold to too quickly to the first vulture investor

Beware of the standard exclusive right to sell listing agreement language which states that the home owner must pay the listing broker commission as long as a ready, willing and able buyer has been found at the owner's agreed upon price (even if the owner decides not to sell!)

You may feel obliged to accept a serious early offer because of artificial time constraints produced by the buyer (such as already having an accepted offer on another property)
A Full Service Listing for 1%
Sell your home with a traditional full service listing for just one percent commission.
Here's why you need a real estate agent in NYC if you're buying a home
Free service for coordination, negotiation, administrative help and search

Professional advice and comparable market analysis

An intermediary you can become emotional with without disturbing the seller or hurting the sale process
The value of working with a buyer's agent is often underestimated initially by first time home buyers.  They feel that they would be better off without one for a number of reasons:
No intermediary or time lag in contacting listing agents for more information

You can search just as easily by yourself on the internet

It's just bidding and negotiating on real estate right, how hard can it be?

Listing agent will prefer my bid if I'm unrepresented (so they get to keep all 6% commission)
These are all the wrong reasons to go it alone.
First of all, listing agents in NYC are almost all members of REBNY (Real Estate Board of New York).
This means their brokerages have all entered into contractual agreements with all other member brokerages to automatically co-broke their listings with other member brokerages.
Listings agents are required to split commission
That means that listing agents by default must be willing to work with and share their commission with buyers' agents.  Not doing so is a serious violation of the contract their firms have signed and would result in heavy fines.
First time home buyers almost always underestimate the importance of having an agent negotiate on their behalf when it is one of the most important reasons for why you need a real estate agent in NYC.
Good advice is invaluable
Buying a home, especially for the first time, is a major life decision and often the biggest purchase a person makes in their life.  When a buyer is making such a major investment in an asset class they are new to, they are prone to become very emotional and even suffer buyers' remorse.  It is for this reason that having an agent to negotiate on your behalf is extremely important.
An emotional buyer can explain harshly why he should pay less for the property through the moderating filter of his agent without insulting the seller and disrupting the sale process. An emotional buyer can also find comfort in the industry experience of a buyer's agent in analyzing comparable properties and pricing.
This is especially comforting when a buyer purchases a property in an expensive price per square foot neighborhood like Meatpacking or the West Village.  No buyer wants to feel like he overpaid, and being able to talk with an industry expert who is also his adviser is extremely comforting in these situations.
It's free to have a buyer's agent
Searching by yourself is extremely easy these days on the internet.  There is no doubt that StreetEasy or Zillow makes it very easy to save searches and find what you want by yourself.  However, even if you have time and are willing to do some of the legwork yourself, there's no reason for you to forgo the free service of veteran buyers' agent.
You can earn part of the buyer agent's commission
Moreover, for those who are willing to search and do property viewings on their own we are happy to pair you with a top affiliate broker who will offer you $20,000 or more off your final home purchase price.
They will typically share a portion of the commission they earn from the listing agent with you at close.  This can be either done via an actual discount of the final, negotiated sale price or via a check presented to you after closing.
New Yorkers are busy people
However, most people will not mind working with an experienced buyers' broker who they know is in the market every day and is extremely motivated by the commission they will earn from the listing broker.
Most busy New Yorkers welcome the opportunity to have a real estate professional coordinate their showings, open house tours and negotiate on their behalf.
Most buyers realize that even though they are promoting the agent system by working with a buyer's agent, the fee is entirely paid by the seller regardless of whether they are represented or not.  Moreover, if they never sell, they may never have to pay a sales commission in real estate!
Disclosure: Hauseit and its affiliates do not provide tax, legal, financial or accounting advice. This material has been prepared for informational purposes only, and is not intended to provide, and should not be relied on for, tax, legal, financial or accounting advice. You should consult your own tax, legal, financial and accounting advisors before engaging in any transaction. The services marketed on Hauseit.com are provided by licensed real estate brokers and other third party professional service providers. Hauseit LLC is not a licensed real estate broker nor a member of any multiple listing service (MLS).