If you're looking for ways to sell your home yourself in NYC, chances are that you're trying to reduce or fully eliminate the traditional 6% real estate commissionpaid by most sellers in NYC.
Many articles have been written about why real estate agents still exist when every other form of middleman (i.e. insurance brokers, travel agents) seem to have been made obsolete by the internet. However, none of these articles actually answer the question of how to sell your home yourself in NYC. Most online articles are simply shameless acts of self-promotion for unreliable or unproven alternatives to the traditional, 6% commission listing model here in NYC.
In this article, we provide an overview of the steps to sell your home yourself in NYC. We discuss the risks associated with Traditional FSBO and introduce a more effective, alternative method known as Agent Assisted FSBO. We also answer commonly asked questions about selling a property on your own in New York City and provide some arguments for why real estate commissions remain elevated in NYC.
Figure Out How Much Your Listing is Worth
The first step to selling your home yourself in NYC is to figure out how much your listing is worth. The easiest way to figure this out is to look up comparable active, in-contract and sold listings online. There are many free tools online, such as the Comparables Report Generator on StreetEasy. This tool allows you to see current listings and recorded sales. You can filter by price point, neighborhood, layout and property type (i.e. condo, co-op, multifamily, house, etc.).
If you're less confident in your ability to

prepare a CMA

on your own (or if you simply don't have time), another strategy is to simply contact a few listing agents and ask them for a valuation. Any prospective listing agent will essentially do this for free, as preparing a CMA for you is the first step in what they hope is the journey towards you signing a full-commission

listing agreement

with them.
If you're selling a condo or co-op, the most relevant comps will be the units which have sold in your building over the past year. Anything older than a year is generally no longer relevant, as market prices and interest rates can shift considerably over the course of a year. Assuming there aren't enough comps directly from your building, you should look for units in similar buildings which are currently on the market or which have sold in the past 6 months.
Be sure to compare apples to apples when it comes to buildings. For example, comparing a unit in a pre-war, walk-up building to something in a post-war, full-service, doorman building doesn't make a lot of sense. Similarly, comparing a garden level apartment with a yard to a higher floor apartment without outdoor space is not a good idea.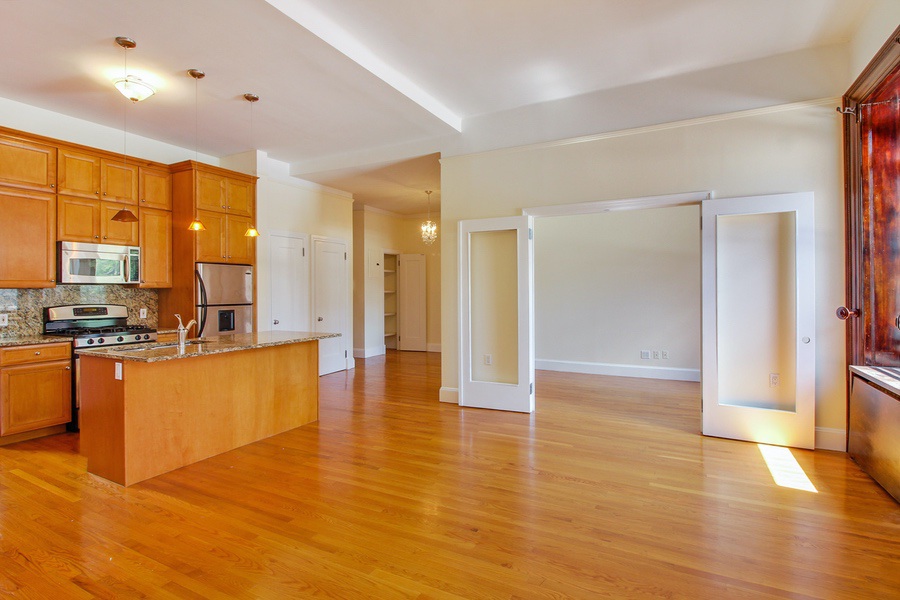 Hire a Professional Photographer
The first thing any successful listing agent in NYC will tell you is that professional photography and your pricing are the two most important drivers of traffic for any listing. It's simply amazing what HDR DSLR professional real estate photography can do for listing traffic. This is why the first thing any listing agent does for a new listing is to order

professional photography

and a custom floor plan.
Unfortunately, many traditional FSBO sellers in NYC think it's appropriate to take amateur, camera phone photos and post them online. To make matters worse, many traditional FSBO sellers don't even bother to de-clutter or turn on all the lights before snapping disastrous photos!
Driving demand to your listing is all about making your home irresistible and creating self-perpetuating momentum with prospective buyers. The only way to accomplish this is to hit a home run when it comes to photographing your listing.
Preparing your listing details consists of creating a

listing description
,

tracking down the answers to any FAQ about your home and obtaining the relevant building documentation, such as the two most recent Financial Statements, Offering Plan and the Sublet and

Purchase Applications

if you live in a co-op or a condo.
Selling real estate is a momentum-driven exercise, so it's important to prepare answers to common questions and obtain necessary building documentation in advance. The last thing you want is to stall the process and kill momentum with prospective buyers by making them wait around for answers to basic questions about your listing!
Comprehensively Advertise Your Home
Traditional FSBO sellers in NYC consistently make the mistake of posting their listing on a few websites and simply assuming that this limited exposure will result in the highest possible sale price. What these sellers fail to understand or choose to ignore is the reality that over 75% of buyers in NYC are represented by agents who routinely ignore or simply don't see FSBO listings.
This is because the vast majority of buyer's agents search for listings in their local interbroker database, which is called RLS in NYC. All listings in RLS have a stated buyer agent commission amount on offer, and this gives buyer brokers contractual certainty of being paid if they're able to procure a buyer for a listing.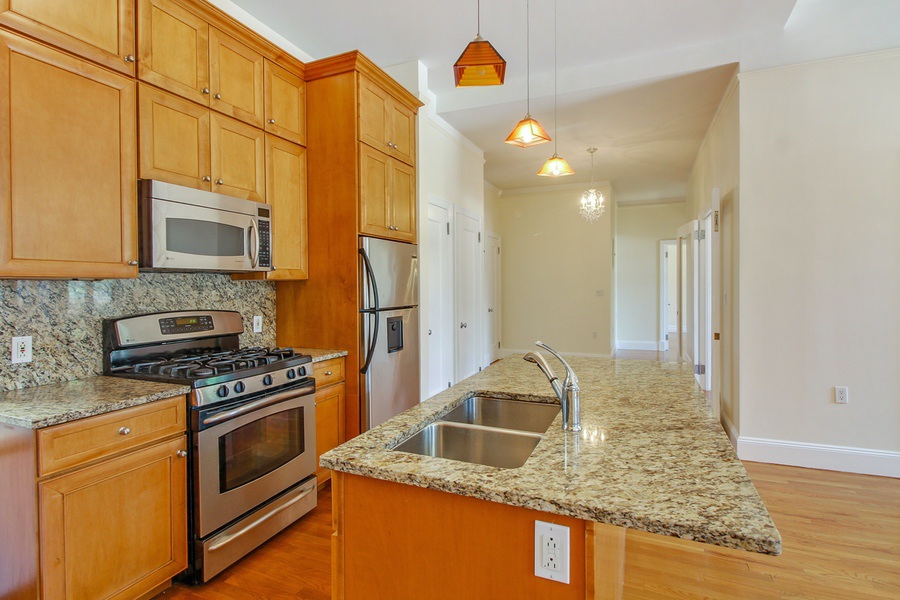 Most buyer brokers ignore FSBO listings because there's no contractual protection for them when it comes to being paid a commission. Even if a FSBO seller says they're happy to pay a commission, the buyer's agent would need to waste time to prepare a custom commission agreement. Even if a FSBO seller signs an agreement, there's still no assurance that the seller won't try to loop-out the buyer's agent at some point during the deal. Just think about it: why would a buyer's broker waste precious time to negotiate a custom commission agreement with a FSBO seller when there are plenty of other listings in RLS which have contractual commissions on offer?
By definition, traditional FSBO sellers are unable to list their homes in RLS because only real estate brokers who are a member of REBNY are able to post listings in RLS. Even if you're willing to pay a buyer's agent, failing to list in RLS means that the majority of agents won't see your listing. Many agents who stumble upon your listing will still pass given the incremental time and risk associated with working directly with a FSBO seller as opposed to a fellow listing agent.
Fortunately, the lack of exposure to buyer brokers can be solved by using an Agent Assisted FSBO Listing Service (also known as a Flat Fee RLS Listing here in NYC). That being said, it can be tempting to rush off and buy the first "Flat Fee MLS" listing package you find being advertised on the internet.
Keep in mind many of these sites are not tailored to NYC and attempt to be a catch-all listing service for all 50 states.  If you want to properly sell your home yourself in NYC, you'll need to make sure you're listed on relevant, popular local real estate search websites such as StreetEasy in addition to the correct local broker listing database.
If you take a closer look at the listing packages of some "big" national for sale by owner websites, you'll notice that they only list you on a number of free, national search websites such as Zillow and Trulia.  While those are certainly great and important to be on, you know that you'll be missing out on many home buyers who exclusively use StreetEasy in their NYC home search.
Now before you rush off and purchase a FSBO StreetEasy listing package separately, realize that you still won't have RLS access to represented buyers which make up around 75% of total buyer traffic.
Hauseit's Agent Assisted FSBO Listing Service for NYC will list your NYC property on StreetEasy and many additional real estate websites and most importantly, submit your listing to the most relevant NYC broker databases which include REBNY's RLS Database and all RLS vendors like OLR (On-Line Residential – NYC Broker Database), Nestio (NYC Broker Database) and RealtyMX (NYC Broker Database) as well as brokerage specific databases which are all required to receive RLS data such as Taxi and Limo. Best of all, your listing will be syndicated to all of these broker databases and public search websites all at once!
You've probably heard a few times by now why it's important to engage buyers represented by agents when you try to sell your home yourself in NYC. Again, before you rush off and buy the first "Flat Fee MLS" listing package you find, make sure you investigate what "MLS" they are offering to list you in to begin with!
You'll find that most of the big, national for sale by owner websites will just claim to list you in your local "MLS " (Multiple Listing Service – another term for a brokerage database affiliated with the National Association of Realtors), whether you're trying to sell your home yourself in NYC or Long Island. This is a harmful marketing tactic that preys on the inexperience and lack of knowledge among NYC home owners.
There is no point being on a brokerage database no brokers in your locale actually use. NYC actually has a few critically important broker databases including REBNY's RLS and databases which feed from RLS such as OLR (On-Line Residential), Nestio and RealtyMX. By being listed across all of these databases, your listing has the highest chance of being picked up by NYC agents who are members of REBNY (Real Estate Board of New York).
Not only do the various broker associations in NYC use these databases to find properties for buyers, but they also feed their individual listings to them as well. Furthermore, by being listed in these databases it's also highly likely that your listing will automatically feed directly onto the private brokerage websites of hundreds of member firms in the city. This results in truly comprehensive exposure for your listing, giving you the highest chance of success in finding a buyer.
Analyze Offers and Negotiate
Assuming you've priced your home accurately, taken professional photos and comprehensively advertised your home, you'll eventually receive an offer or two on your listing. It usually takes three to four months to find a buyer and go into contract in NYC, so keep in mind that it's unrealistic to expect an offer after your first

open house
.

This certainly does happen, but it's important to set realistic expectations when it comes to your sale experience.
Similarly, there are some listings for which it can six months to a year or more to find a buyer. These may include luxury co-op units with strict boards, high-end units priced above $2 million as well as units in buildings which may have financing obstacles such as ongoing litigation.

It's also crucial to take a refresher course on how to negotiate, especially when it comes to real estate. Resist the temptation to take personal offense at specific offers or feel animosity towards potential counterparties, as selling real estate is ultimately a business transaction like any other. You should endeavor to establish strong lines of communication with all interested parties. Try to keep any potential deal alive for as long as possible to see if mutually acceptable deal terms can eventually be negotiated, even if you don't think the initial offer is attractive. Just remember: burning bridges goes nowhere when it comes to selling real estate in NYC.
Once you've accepted an offer, you'll need to prepare a deal sheet and send it to your lawyer, the buyer's attorney as well as the buyer agent (if there is one). Upon receipt of a deal sheet, your attorney will prepare a draft contract and send it to the buyer's lawyer. How long it takes to negotiate and sign the purchase contract varies by deal, but on average it takes up to two weeks.
Your buyer's attorney will also need to complete due diligence prior to advising their buyer to sign the contract. To avoid any delays, it's important for you to assemble all 'due diligence' materials well in advance of having an accepted offer. For a condo or co-op, these items include the following:
Offering Plan

Two Most Recent Years of Financials

Purchase Application

House Rules

Sublet Application
From the time the contract is signed, it takes approximately two to three months to close on a residential real estate transaction in NYC. The co-op closing timeline takes a bit longer, as the board can take anywhere from 4 weeks to a few months or more to review the buyer's board application.
An all-cash transaction will be approximately 4 weeks faster than a financed transaction, as the process of submitting a mortgage application and receiving a commitment letter can take up to a month. An all-cash purchase of a single or multifamily house can take as little as 4 weeks since there is no building Board of Managers or a lending institution to deal with.
Real estate agents still exist in NYC because buyers' agents still control most of the home buyer traffic here in NYC. Over 75% of buyers are represented, and this encourages sellers to offer high commissions to buyer agents. Because sellers continue to pay all buyer agent commissions, this encourages more buyers to work with buyer agents since it's effectively a free service from a buyer's perspective. This chicken and egg situation has created an entrenched, two-agent real estate brokerage model in NYC.
Even though well over 90% of today's home buyers may start their search online, they eventually end up purchasing their home through a buyer's agent over 75% of the time.  In order to access buyers represented by agents, home sellers need a listing (or seller) agent with access to their local interbroker database to offer a commission to buyers' agents on the database.
Home sellers can't be stingy on the commission offered either to stay competitive with most listings offering 2% to 3% to a buyers' agent.  Both seller & buyer broker fees (typically 5-6%) are charged by the listing broker and paid by the seller.  And because most brokerage databases require the commission split to be equal between buyer and seller agent, you get total commissions still stuck to this day at a hefty 6% of the home sale price.
Because of this inability to effectively engage buyers represented by agents when you sell your home yourself in NYC, most FSBO home sellers eventually end up caving and hiring a traditional real estate broker.
When you sell your home yourself in NYC, you're bound to get a multitude of brokers asking your permission to list your home for free on a few websites like StreetEasy or Zillow.
This is called an open listing, where a broker doesn't have an exclusive listing agreement with you, but they have your permission to advertise it on the web and charge you a commission if they find a buyer.  Though it may be tempting to agree because they're offering exposure for free without any sort of contract, you must avoid this at all costs if you are trying to sell your home yourself in NYC.
What they are doing in fact is pirating your buyer leads from your home's listing on popular websites which you could easily have gotten yourself. It may very well be free to let them post your home on StreetEasy, but it's going to cost you 3% once they find a buyer there.
Are you thinking about giving traditional FSBO a shot first by listing for free on Zillow?  Be forewarned that you will be bombarded by inquiries not from buyers, but from junior agents who target traditional FSBO listings as a source of cold call leads for potential listing clients.
Don't mistake the "activity" you'll be getting from your listing from predatory agents as a sign that your listing is "hot."  Is it anything but that.
Moreover, if you're smart you will use a disposable email address and phone number for your traditional FSBO listing.  There will be tons of agent inquiries coming your way purely to solicit and harass you. There will also be many seemingly "unrepresented" buyers contacting you in order to get a response from you and completely disappearing. These are usually fake email accounts set-up by real estate agents purely meant to make you reveal your contact information!
How do we know this? Because once you have a real listing up through a traditional REBNY Member Firm you will see that over 99% of inquiries will come from RLS (buyers' agents) or StreetEasy. You may get one or two inquiries from Zillow and Trulia.
Once you're listed by an affiliate REBNY Member Firm there will be no point for any agent to solicit you. Not only is this because they won't have anything additional to offer since you'd already be receiving full buyer exposure, but it'd also be against REBNY rules to do so. REBNY fines for solicitation of sellers who have an existing listing agreement in place range up to $10,000 in penalties for the third violation.
As a result, don't you think it's a little odd that you're getting so many inquiries on your Zillow FSBO listing? Trust us, you're not just magically receiving attention from so many buyers' agents who actually want to risk working with you!
It's true that StreetEasy is much more popular among home buyers for NYC property searches than Zillow, and you will be bound to luck out and get inquiries from a few direct buyers.
However, keep in mind that over 75% of all real estate transactions in NYC happen between a listing agent and a buyers' agent.  That means the overwhelming majority of home buyers in NYC are represented by an agent at some point of the transaction.
Why is this the case? Well keep in mind that the 30,000 licensed real estate agents in Manhattan alone represent the biggest sales-force in the city.This sales-force offers a highly enticing "free" service to home buyers: a high-touch, personalized and very human service for one of the largest transactions of most people's lives.
Remember that over 96% of listings in the city as of this writing are listed by agents. In almost all of those listings the seller has agreed to pay 6% in an Exclusive Right to Sell Listing Agreement regardless of whether the ultimate buyer is represented or not. If there is a buyers' agent involved, the co-broke commission split is automatically 50% of the total commission amount.
It's extremely safe and easy for a buyers' agent to show a for sale by agent listing in the RLS because they will automatically and for sure be paid a commission at closing. It is the complete opposite with a FSBO listing where at best the owner will sign a custom, separate commission agreement. How much hassle and work is that when FSBO listings represent less than 4% of the market!
As a result, yes you can list FSBO direct on StreetEasy but you will face the same issues of broker solicitation and alienation of the 75% of buyers who are represented. Yes you may luck out and find a direct buyer, but what if you missed multiple higher offers by avoiding buyers' agents?
If you want to sell your home for a reasonable market value then yes, professional photography is a critical ingredient of the sale process. Ironically, many frugal FSBO sellers will skimp on paying $300 for professional photography on a million-dollar NYC home and then complain when they don't get as many inquiries as other professionally marketed listings in their building.
Your home's photographs online are the first thing the vast majority of home buyers see. You want to make a good impression and have them invest additional time and energy checking out your property in-person. The more invested someone is the more likely they are willing to submit an offer on a listing.
The last thing you want to do is turn them off with low resolution, slanted photographs of your home with dim lighting and your personal junk lying everywhere.  Do you really want all of these external factors influencing the market value of your otherwise highly desirable property?
Buying a property in NYC is a major transaction for almost every home buyer. Over 75% of deals are done between two agents. That means most buyers will have a professional real estate agent take a look at comparable properties and give a second opinion on valuation during the course of submitting an offer and negotiating. No one is going to stumble upon your property and overpay for your home in a vacuum.
If you're hearing crickets on your listing and not receiving many inquiries, it's because you've priced your property too high. Please look at comparable listings on the market in your building and surrounding areas.  Make sure to also look at recent comparable listings that have sold or gone into contract.
Recorded sale prices are delayed by a few weeks after closing, but when they come out they are 100% accurate. Prices for listings which have gone into contract are not necessarily accurate. They could have gone into contract at, below or above the listing price. The best way to find out where something has entered contract is to ask the listing agent. Agents typically do this all the time as a form of trading favors.
Overpricing your listing will simply force you to make price adjustment(s) later, and this prolongs the sale process and makes your listing look weak and vulnerable in the eyes of buyers who are also considering newer listings which were more reasonably priced from day one.
Posted: 11/4/2015 | Updated: July 29th, 2019
Disclosure: Hauseit and its affiliates do not provide tax, legal, financial or accounting advice. This material has been prepared for informational purposes only, and is not intended to provide, and should not be relied on for, tax, legal, financial or accounting advice. You should consult your own tax, legal, financial and accounting advisors before engaging in any transaction. The services marketed on Hauseit.com are provided by licensed real estate brokers and other third party professional service providers. Hauseit LLC is not a licensed real estate broker nor a member of any multiple listing service (MLS).