Save All Six Percent in Commission When You Sell FSBO in NYC
Savvy home sellers know that there's no such thing as a free lunch. There's a reason why everyone isn't selling For Sale By Owner and skipping brokers altogether. That's because 90% of all home buyers are represented by agents who are loathe to show homes listed FSBO. Why would a buyer's agent do more work negotiating a

FSBO commission agreement

for each property plus risk disintermediation when 97% or more of all inventory is properly 

co-broked

in the MLS?
So how can sellers save on commission plus receive full buyer exposure without risking their sale?
By signing up for an Agent Assisted FSBO, commonly known as a flat fee MLS listing, with one of our brand name partner brokers who never openly discount their services. Work with the best for less!
Now Serving Long Island and the Hudson Valley!
Our partner brokers are members of the

Hudson Gateway MLS

as well as the

Long Island MLS if you are selling a home in the Hudson Valley (Westchester, Bronx, Orange, Putnam,

Queens

, Dutchess, Ulster, Rockland and Sullivan Counties) or Long Island (Nassau, Suffolk and Queens Counties). We've got you covered!
List Your Home on the RLS and Dozens of Popular Websites at Once
List Now and submit your property information online in order to get started! Don't worry, your property isn't uploaded the moment you click submit. We're not that hands off when it comes to your home! You can always

make updates to your listing

on our website or email us a link later to your photographs if you need more time to gather everything.
Remember to complete your purchase of the List Your Home Online product after you've submitted your listing details! We'll then send you a listing agreement that you can conveniently e-sign with your smartphone.  You can cancel the listing agreement anytime and you will not owe our partner listing broker anything more than the flat fee which you've already paid. After the listing agreement is signed, please allow two business days for your property listing to fully syndicate to all real estate portals.  Your home will appear as a traditional listing by a brand name REBNY Member Firm and you will receive all broker and buyer inquiries.  Just remember when dealing with buyers' agents in NYC that no one needs to know you haven't paid full commission!
Host Open Houses Every Weekend
It's critically important to show your property as often as possible, especially early on in your listing. Make your weekends free for Saturday or Sunday afternoon open houses and try to accommodate as many private showing requests as possible. Remember, most buyers will only make an offer if they've had a chance to view the property!
Don't have time to manage an open house?  We've got you covered! Hauseit's partner brokers can run your first two open houses for free. There are no fees, commissions or any hidden charges. Pick open house dates when you

submit your property information

or give us at least 3 business days notice when you schedule your open house through our listing update form.
At your open house, our partners may bring property fliers and complimentary refreshments and will greet guests, answer questions and manage and deliver a sign-in sheet to you after the event. Our partner brokers will show up 10 minutes early to learn more about your property, then you are free to leave and let them take it from there!
Choose an Offer to Accept and Close your FSBO Sale!
With your home now receiving maximum exposure and assuming you've taken professional photographs and priced your property correctly, you'll start seeing inquiries and offers roll in. Decide to sell to an unrepresented buyer? Great, you'll pay zero percent in broker commission!
What if the best bid comes from an agent representing a buyer? Pay only what you chose to offer to buyers' agents in RLS. You are free to sell to anyone you choose or no one at all, your call.
What next after you've accepted an offer? We recommend scheduling an introductory 30 minute consultation with one of our experienced real estate attorneys. Ask any legal questions you have and learn more about the step-by-step NYC closing process, from timing to costs. If you're selling a co-op and the buyer doesn't have a broker, you may need to guide the buyer through the

co-op's purchase application

and

co-op board interview

.
Save up to 6% in Commission when Selling in NYC
Save up to 6% in agent commissions by listing FSBO in NYC. Hauseit's NYC Flat Fee MLS listing package lists your home on the

REBNY RLS

broker database, The New York Times, Realtor.com, StreetEasy, Zillow, Trulia, Brownstoner, Homes.com and many more popular property websites for a small, one-time flat fee. Our NYC FSBO listing service is specifically designed for the New York City market. As NYC's largest FSBO and Buyer Agent Commission Rebate company, we are the most trusted Flat Fee RLS Listing service in New York City. Not convinced? Google us to read our hundreds of positive reviews.
Next Steps for Selling Your Home FSBO in NYC
Use our flat fee MLS listing service to advertise your home everywhere online to unrepresented buyers as well as on the NYC broker databases used by agents representing buyers. You can

submit your listing details online

in under 10 minutes.
Unlike that of our competition, our NYC FSBO listing service ensures that your listing gets on the sites that actually matter in NYC, like the NY Times, StreetEasy, REBNY's RLS Broker Database, OLR (On-Line Residential NYC Broker Database),
Nestio (NYC Broker Database), RealtyMX (NYC Broker Database), RealPlus (NYC Broker Database), Brownstoner, Zillow, Trulia, Realtor.com, Agorafy and dozens more.
As soon as your listing goes live in 24-48 hours, you can expect to begin receiving inquiries from unrepresented buyers as well as buyers' agents. Our partner brokers will copy you on emails and even send you transcripts of voicemails and text messages so that you can drive the sale process. As an Agent Assisted FSBO seller, it will be your responsibility to be responsive to inquiries, schedule and attend showings and open houses and run the overall sale. Should you need to make any updates to your listing during

the FSBO sale process

, you can request them

here

.
Receive and review offers, negotiate with buyers and accept an offer. Work with a

real estate attorney

to prepare and execute your contract of sale. Help your buyer submit the

coop board package

and facilitate your property's appraisal. Close your sale, hand over your keys and get paid without giving away 6% of your sale proceeds to a broker!
Don't Have Time to Sell FSBO in NYC? List Full Service for Just 1%!
Save thousands in commission by listing with a full-service REBNY Member listing agent in New York City for just 1% seller's broker commission. Why should you have to pay 6% in broker fees just because you don't have the time or motivation to sell FSBO in NYC?
Our 1% full service listing option is identical in every way to what you'd expect if you paid 6%. The only difference is the price. Why overpay?
Here are some recent NYC FSBO success stories from Hauseit clients: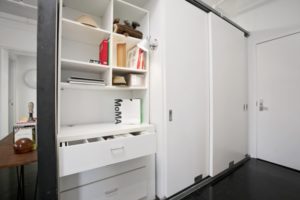 Roosevelt Island Coop
SOLD - $1,550,000
February 2016
"I am about to enter into contract for the sale of my coop apartment in New York, less than 3 weeks after having started my listing through Hauseit NYC. Hauseit was very helpful in preparing the listing, and they were always reachable when needed."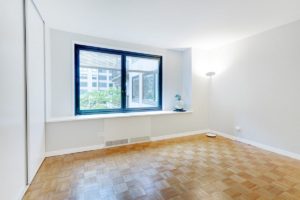 Manhattan Upper West Side Condo
SOLD - $750,000
June 2015
Apartment Sold at Full Asking Price of $750,000 in under two weeks after a bidding war. Our for sale by owner (FSBO) client purchased Hauseit's List Your Home Online product to gain full exposure to unrepresented buyers and buyers' brokers and list on MLS, OLR, StreetEasy, Realtor.com and a dozen other sites.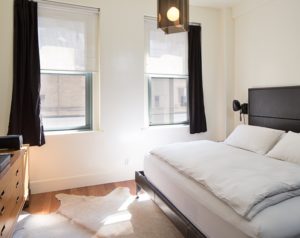 Brooklyn Townhouse
SOLD - $550,000
October 2015
Our client's beautiful Brooklyn home sold at full asking price after only 3 weeks on the market via Hauseit's listing service and custom property website. The listing was featured on Curbed NY's 'Six Digit Club'.
East Village NYC Coop
SOLD - $1,075,000
February 2016
"The Hauseit team was very helpful and were available to answer my questions 24/7 as I sold my NYC East Village coop For Sale by Owner. We saved 6% on realtor fees – I would definitely work with them again."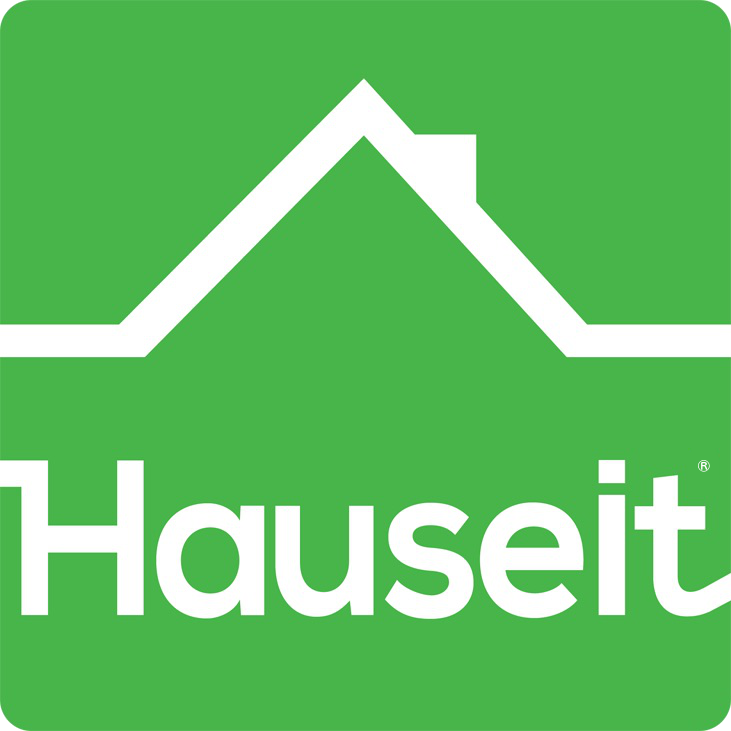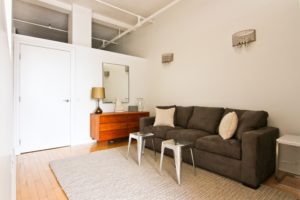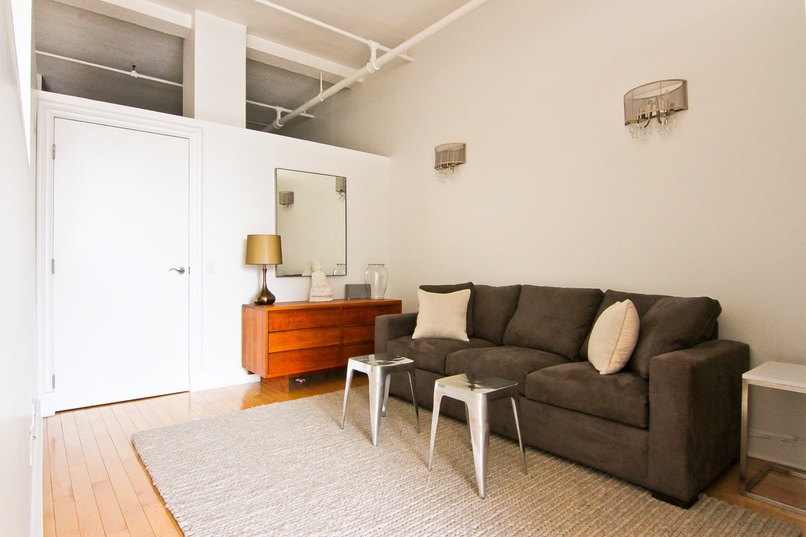 Greenpoint, Brooklyn Condo
SOLD - $1,050,000
July 2015
Our client's beautiful 2-bedroom condo in Greenpoint sold in under a week after listing using Hauseit's service for $50,000 over asking price. The final sale price was $1,050,000. Because of the quick sale and smooth close, the client was able to move out West to California without having to worry about his home sale.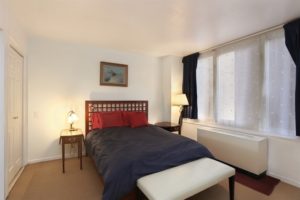 Bay Ridge Brooklyn Coop
SOLD - $495,000
January 2016
Kim's beautiful and sunny 2-bedroom Bay Ridge Coop sold via Hauseit's NYC Flat Fee MLS service after a short 5 weeks on the market during the peak of Winter. Kim's success proves once again that selling FSBO isn't just for Manhattan home sellers. Hauseit's For Sale by Owner method works across all of the NYC boroughs.
Brooklyn Multifamily Townhouse
SOLD - $1,400,000
August 2015
Hauseit FSBO client found a buyer after the first open house, under two weeks on the market. Our seller utilized Hauseit's Professional Photography service along with the List Your Home Online product to maximize visibility and the first impression the listing had on potential buyers.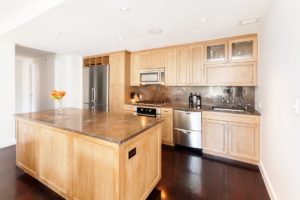 Upper West Side Condo
SOLD - $980,000
October 2015
Joe's spacious two bedroom, two bathroom condo in Central Harlem was sold in October using Hauseit's listing service and professional photography service. Here's how Joe told us the good news:
"We have successfully found a buyer, we ended up accepting an offer from an investor so no buyer's agent involved."
Additional Benefits to Selling FSBO in NYC Through Hauseit
Hauseit NYC FSBO Benefit #1: Reduced Broker Harassment

The best part about working with Hauseit to list FSBO in NYC is that your entry only listing will appear as a traditional full-service listing. This means that you won't be easily identifiable as a FSBO seller, so NYC realtors and brokers won't cold call you to try and get you to pay a full listing commission.
Shockingly, many competing FSBO listing providers openly advertise your listing as an owner-managed listing. This is bad for many reasons:
You become the target of listing agent cold calls and potential harassment

You are targeted by exactly the kind of buyer you don't want to deal with – vulture buyers

You aren't taken seriously by buyers' agents, who represent 90% of buyers in NYC
Hauseit NYC FSBO Benefit #2: Free Open Houses

As part of our flat fee listing package, we'll even run your first two

open houses

for free, just like a traditional listing broker in NYC who charges 6% commission. The difference is that with Hauseit, you'll owe nothing more than the one-time flat fee. All of our open houses are professionally managed by licensed partner agents. We will do the following at each of our complimentary open houses, based on availability:
We hand out color property flyers

We manage a sign-in sheet and deliver it to you at the end of the open house

We answer questions and leave you with a complete summary of all follow-ups

We bring complimentary refreshments such as bottled waters and chocolates
Hauseit NYC FSBO Benefit #3: You Maintain Complete Control

It's no surprise that the vast majority of our clients decide to sell FSBO in NYC because they want to both save money and maintain control of their home sale. The problem is that with many competing services, you give up control in one way or another. Whether you are selling a coop or

selling a condo

, we ensure that our FSBO sellers maintain complete control of their transaction from listing through to closing. Here are some examples of ways that other FSBO platforms take away control from the seller:
They poach your leads and given them to other agents, who then ask for a buyers' agent fee

They charge you additional, forced fees like a 1% transaction management fee

They don't automatically forward you all leads from your listing
Why is selling FSBO in NYC a good idea?
Like most New York City apartment or townhouse homeowners, you don't want to pay the average $120,000 (6% x $2 million average home value) in

Realtor fees

and commissions. You may have heard about FSBO (selling by owner without a broker) and the importance of competition in real estate from the US Department of Justice, but you are too busy with work to spend the hours required to figure out how to sell FSBO in NYC.
Hauseit simplifies the NYC FSBO process and helps you sell by owner without a traditional broker for a low, flat fee of a few hundred dollars instead of a few hundred thousand dollars. We want you to save that average 6% NYC broker's commission and put it towards a better use. Selling FSBO in NYC ensures that you maximize your profit when selling. By cutting out the typical NYC 6% agent commission, you can significantly reduce your

closing costs

which normally eat 8-10% of your sale price instantly.
Why Choose Hauseit for My NYC FSBO Home Sale?
Hauseit was born in NYC and knows the NYC FSBO market inside and out.
Since our founding in late 2014, we've listed hundreds of millions of dollars worth of properties in the New York City market alone. We are proud to be the largest FSBO company in NYC by listings, deal experience and number of partner agents. We have helped NYC residents sell apartments by owner in the New York boroughs of Manhattan, Brooklyn, Queens and The Bronx ranging from $100,000 to $10,000,000.
Unlike many of our competitors, Hauseit lists your home on the sites and databases which are actually relevant and used by NYC buyers and buyers' agents who are in the market for a new property in the city.
Whether you are looking to

sell a co-op

, condo or townhouse FSBO in Manhattan, Brooklyn, Bronx or Queens, we can help you sell your home by owner and save six percent in agent fees within 3 months or your money back.
Through our flat fee listing service, we list your property on the most important websites and local New York City broker databases such as The New York Times, Realtor.com, StreetEasy, REBNY's RLS Database, OLR (On-Line Residential) and dozens of other real estate search websites. This broad, comprehensive listing syndication is actually the same system used by NYC full service listing agents who charge 6% to their clients. We allow NYC FSBO sellers to level the playing field against traditional agents by giving you this same technology for zero percent commission.
More specifically, your NYC FSBO listing will appear on REBNY's RLS Database and all recipients of RLS data such as OLR (On-Line Residential – NYC Broker Database), Nestio (NYC Broker Database), RealtyMX (NYC Broker Database), RealPlus (NYC Broker Database) as well as brokerage specific databases such as Taxi and Limo.  Our syndication also includes dozens of major real estate search websites such as Realtor.com, The NY Times, StreetEasy, Zillow, Trulia, Brownstoner, Agorafy, Homes.com and many more. We'll upload your listing to all of these places all at once!