Buying a coop without a broker is not as difficult as real estate agents make it out to be.

In this article, we'll explain how the process works and what you'll need to do to successfully purchase a coop apartment in NYC without a traditional real estate broker.
Why is buying a coop without a broker a bad idea?
You're giving up "free" advice and guidance from a seasoned industry veteran.  No doubt you've heard by now that buyer agent services are free for home buyers.  In NYC the seller pays a fixed commission regardless of whether you are represented or not.  Therefore, the cost of your representation is included in your purchase price!
This is the primary reason why over 90% of home buyers end up working with a buyer's agent. Especially if this is your first purchase, why would you give up free advice and guidance for one of the most important and expensive purchases of your life?
Real estate is an especially opaque industry. Even the most avid do-it-yourselfer will have some unanswered questions when it comes to buying a coop in NYC. Why not consult an expert for free when it could mean the difference between screwing up a board interview and getting accepted?
Pro Tip: Don't ask any questions at a board interview

, even if the board asks if you have any questions at the end of the interview. Why? There's a chance that the board is testing whether you'll be a potentially troublesome shareholder that will cause them unnecessary work and hassle. You can ask questions after you've become a shareholder!
You're giving up a buyer's broker commission rebate. The primary reason to use a buyer's agent to buy an apartment in NYC is the ability to receive a split of the commission earned by your buyer's agent.
The typical 6% broker commission paid by the seller will automatically be co-broked (i.e. split) half and half with a buyer's agent. If for some reason a buyer decides to forgo representation, the listing agent will keep all 6% of the commission. This does not benefit you in any way as the listing agent's fiduciary duty and loyalty is to the seller and the seller does not receive any sort of break in commission because you're unrepresented.
The only way for you as a buyer to gain some of the broker commission is through a commission rebate from your buyer agent. The listing agent is legally obligated to present all information and offers to the seller. Won't you be able to beat the competition if you're able to pay more because of the commission rebate you'll be getting?
Why is buying a coop without a broker a good idea?
No risk of having a potentially incompetent middleman delaying or messing up your deal. With over 30,000 licensed real estate agents in Manhattan alone, there are bound to be quite a few incompetent agents running around with barely a high school education under their belts.  And you want this person who can barely write a complete sentence to handle the biggest purchase of your life?
Not only could an incompetent or simply too busy buyer's agent delay communication between you and the seller, they could even potentially miss emails altogether!  What assurances will you have that they didn't forget or were simply too busy to see an important email for your purchase?
Reveal your personal finances to one less person. Too much information is shared online these days by individuals.  From rampant social media accounts to carelessly having personal emails and other information indexed by Google, the last thing your average person needs is to have one more person unnecessarily know the intimate details of your personal finances.
Remember that both the listing agent and buyer's agent will typically know much more about your personal finances in a co-op transaction versus a condo transaction.  That's because a co-op board will be much more strict in who they approve to become a shareholder.  Their just concern is that the shareholder will be financially sound and able to make maintenance payments going forward.  As a result, you can expect the co-op board, and brokers and lawyers on both sides to have access to your co-op purchase application.  This application will be very detailed and contain pay stubs, tax returns, reference letters and other intimate details of your financial history.
What are next steps for buying a coop without a broker?
Step 1: Search online
You'll miss out on the luxury of having a buyer's agent spoon feed you listings to check out while you sit back and relax.  However, if you have the time and focus for it, you can be extremely comprehensive in your search since you'll know which listings you've already seen. You will never face the situation of a buyer's broker sending you listings which you've already passed on.
The best bet is to use a local real estate search website like StreetEasy to begin searching for listings in the neighborhoods you're interested in.  Be sure to exclude contracts which are already "in-contract" which means there is a mutually executed purchase contract and the unit is no longer available.
"In-contract" is the only status update available on public websites such as StreetEasy. You won't be able to easily discern whether a listing already has an accepted offer or whether it has a contract out unlike a buyer's agent who has access to this data in RLS (REBNY Listing Service).
As a result, you'll need to inquire with the listing agent of each property to ask them whether the property is still available before getting too ahead of yourself.
Another annoying thing you'll encounter when buying a coop without a broker is that every listing agent will want to speak with you over the phone to try to poach you as a potential buy side client should you not end up buying their listing. This will be especially prevalent for a listing that is no longer showing but not in contract yet (i.e. contract out or accepted offer).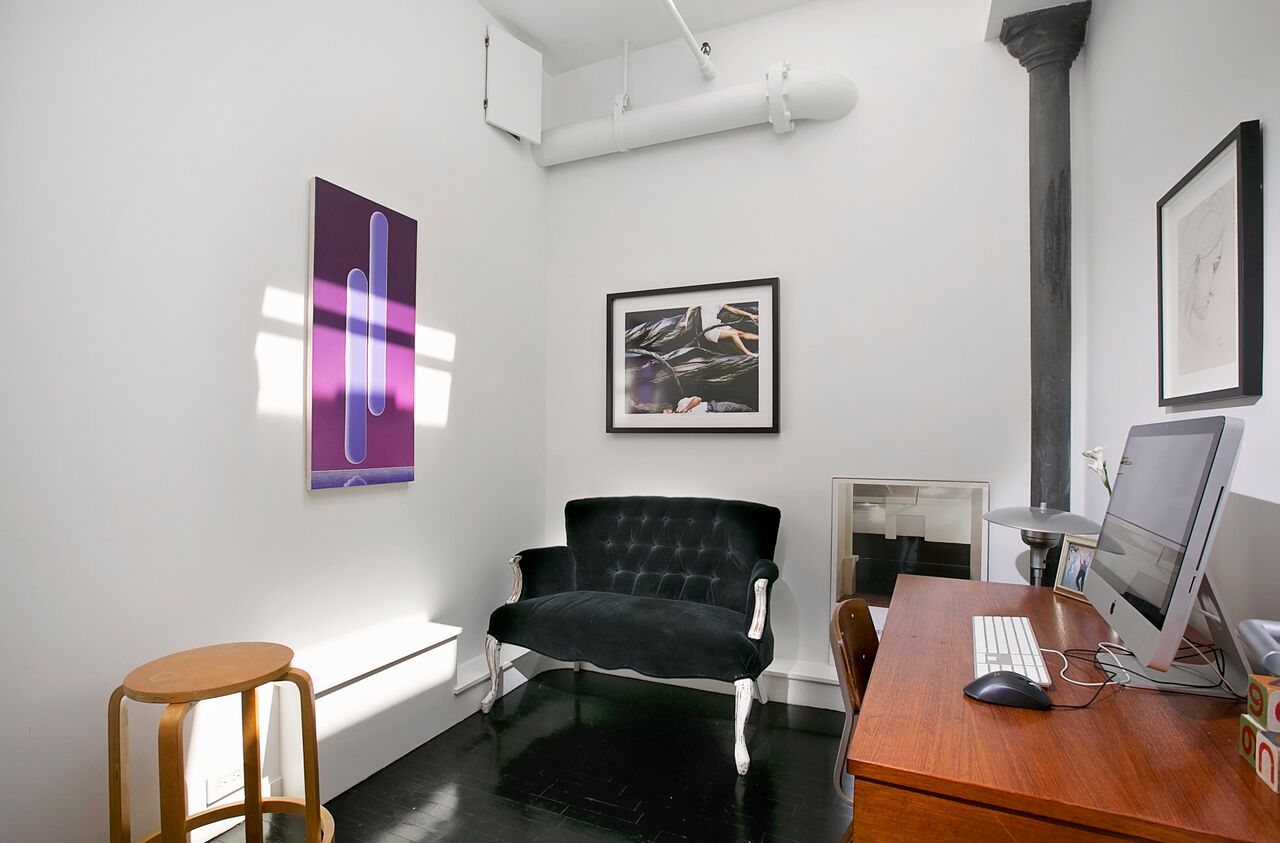 The short answer is yes. However, traditional for sale by owner (FSBO) sellers will face some difficulties that can be ameliorated with a flat fee RLS listing.
The main problem that traditional FSBO sellers face is the inability to fully engage the 90% of buyers who are represented by agents.
If you don't want to engage listing brokers or buyers' brokers at all, then yes you can list as a traditional For Sale By Owner seller and even write "no brokers" or "principals only" on your listing.  However,
this is ill advised as you will be guaranteed to be boycotted by 100% of buyers' agents

.  Unfortunately for you, 90% of all home buyers are represented by an agent so your listing would essentially be off market.
Why won't buyers' agents show FSBO listings?
Because they have no assurance or mechanism to get paid! No one wants to work for free. Just because a FSBO seller says they will pay a fee to buyers' agents does not mean that it will happen. There are no protections in place for agents.
How do buyers' agents get paid on normal for sale by agent listings?
Through the genius of contractual co-broking.

All brokerages of a local Realtor or inter-broker association contractually agree before joining to split commission with other members on their listings. Typically the split is a mandatory 50% of the total commission.
As a result, buyers' agents won't hesitate to show the listings of their fellow member firms. In NYC the dominant inter-brokerage listings database is the RLS (REBNY Listing Service).
Can I sell my coop without paying commission?
Yes, if you use a flat fee RLS listing and sell to an unrepresented buyer, you won't have to pay any commission upon closing!
With a flat fee RLS listing, you have the power to choose when, if and whom you decide to sell to.

You could never accept an offer during your entire listing period, or simply email us to take your listing off market and as a result never owe any commission whatsoever.
Can I sell my coop without any professionals at all?
You will need a real estate attorney at your side

, especially in New York City where purchase contracts are customizable and negotiable. Moreover, condominiums and cooperatives have building financials and board meeting minutes that should be diligence by a real estate lawyer. Furthermore, you'll need the attorney to review the offering plan on your behalf. This is especially important for a new development where the sponsor or developer has just written the offering plan.  Lastly, your real estate attorney will manage the closing process, give you an exact breakdown of closing costs and negotiate the contract on your behalf.
So while a traditional listing broker charging 6% commission might not be necessary, it's extremely important to get access to the RLS broker database through a flat fee broker and to hire a seasoned real estate attorney to guide you through the closing process.
Can I sell my coop without getting harassed by brokers?
The ironic thing about selling FSBO is that you'll be boycotted by all the good brokers

(i.e. brokers who represent real buyers)
but you'll be constantly solicited by all the bad brokers

(i.e brokers without buyers looking for their next listing client).
If you're adamant on proceeding with a traditional FSBO,
be very careful about revealing your personal contact information

. This will be difficult as often times one broker will pose as an unrepresented buyer in order to get your contact information and hand it off to another broker who will solicit you.
Even though real estate websites like Zillow or StreetEasy will attempt to protect and hide your contact info, you will still presumably want to contact and thereby reveal your contact information to unrepresented buyers right?
As a result,

it's nearly impossible to keep your contact information away from cold calling agents

because there are companies that specialize in acquiring the contact information of FSBO home sellers! The only way you can avoid revealing your contact information completely to clever brokers is to not respond to any inquiries at all.  In which case what was the point of you listing your home for sale in the first place?
Can I sell my coop without physically getting harassed by brokers?
Unfortunately,

it will be very difficult to fully avoid brokers at open houses because anyone can attend

by definition. As a result, you will be bound to run into brokers attending alone or "previewing" for their international buyers at your open house. Be very wary of brokers attending without clients! They'll be bound to try to corner you in kitchen and make you go through the pitch book they brought detailing how they're supposed to be different from the 50,000 other agents in NYC.
The best way to deal with broker harassment is to just immediately decline as soon as solicitation begins

. You can tell them you're not interested and to get out if they have no intention of trying to find a buyer. If they refuse to get out, you can call the police or have a muscular friend escort them out of your apartment.