The most important thing home owners need to realize when they try to sell for sale by owner in NYC is that they can't avoid all brokers completely.
If you avoid all brokers, and write "no brokers" or "principals only" on your FSBO web listing, you by default will turn away all buyers represented by agents.  As it turns out, buyers' agents represent over 80% of total buyer traffic, which is not surprising considering there are 30,000 real estate agents in Manhattan alone.  If you try to sell for sale by owner in NYC and either actively avoid or get ignored by buyers' agents,

your listing will by default be considered "off-market."

  Ironically, being off-market, or ignored by the majority of buyers was never the intention of FSBO home sellers in the first place!
The fact that most buyers start their search alone on the internet these days is a prime reason why most homeowners decide to try to sell for sale by owner in NYC.
Unfortunately, most are not aware of the second part of the fact, that despite this most buyers still end up submitting offers through buyers' agents.  You would think that the internet would be able to seamlessly connect buyers and sellers without a middleman, so why do buyers' agents still exist?  The reason is quite simple if you step back and think about it.
Remember when we mentioned there were 30,000 real estate agents in Manhattan alone?  Collectively, real estate agents represent the biggest sales-force on the planet, offering a customized, high-touch concierge service for free to buyers about to make a major life decision they usually have little experience with.
When a veteran buyer's broker offers to send you great ideas that have just come to market, organize your open house tours for the weekend, negotiate on your behalf, schedule and take you to showings and provide you with general, market and property specific advice for free, no strings attached, it's really hard to turn down.  And keep in mind, the pitch may very well be made to you where it's most effective, in person at a social event by

someone who may even be your friend.
Now perhaps it's starting to make sense why the next savvy real estate search website funded by equally savvy venture capitalists never seem to be able to eliminate real estate agents.  Unfortunately for home sellers, buyers' agents are here to stay for the foreseeable future.  Barring the invention of highly capable, robotic AI with the full range of human emotions it will be extremely difficult to eliminate buyers' agents in the near future.
Fortunately for home sellers looking to sell for sale by owner in NYC, the commission model will be changing, just not as drastically as one would hope.  The real estate commission model is not going from 6% to 0% since we've established that buyers' agents aren't exactly in danger of being made extinct.  Instead, the model will be transitioning from 6% to 3%, and with additional competition on the buyer agent commission rebate front, to approximately 2%.
Unfortunately for the homeowner, in order to remain competitive with commissions offered in traditional for sale by agent listings, they will have to continue to offer 2-3% to buyers' agents even if they are selling for sale by owner in NYC.  If they offer less or nothing at all, inevitably buyers' agents will steer their clients away from the listing, assuming they even decide to gamble on letting their clients see a FSBO listing.
The biggest savings for those home owners trying to sell for sale by owner in NYC will be on the listing broker commission.
While "flat fee MLS" listing companies have been around for decades, the next generation of listing syndication companies like Hauseit have dramatically increased the effectiveness of buyer agent engagement for FSBO home sellers.  Traditional "flat fee MLS" listing companies and discount brokers have the same problem as a non-MLS syndication services:

everyone knows it's a FSBO.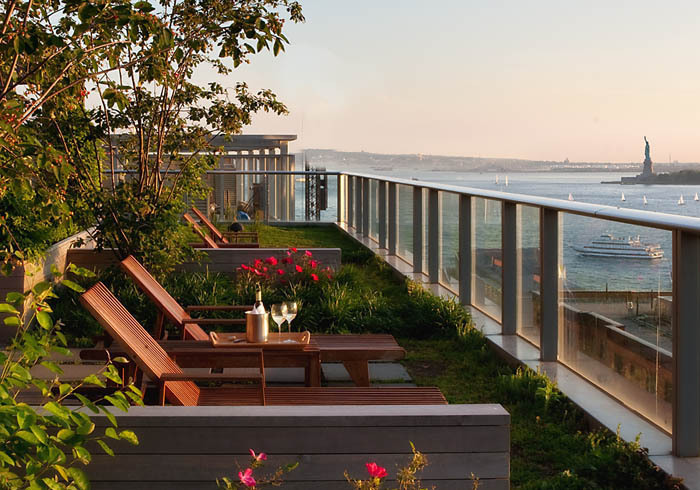 Moreover,

the fact that the listing's photos are all watermarked with the flat fee MLS listing company's logo make it completely obvious

even to the most unsuspecting broker.  As a result, the home owner experiences no reduction in broker solicitation and harassment versus if she had just sold for sale by owner in NYC herself.
The next generation homeowner listing company

Hauseit solves this issue by discreetly listing your home with a highly rated, independently affiliated broker who has none of the reputation issues of a discount or flat fee listing broker.

  The affiliate broker will be a full-service, traditional broker who normally engages in full commission work and has good relations with the wider broker community. The affiliate broker will list your home in over a dozen major real estate search websites like StreetEasy, Zillow, Trulia, New York Times and more importantly, co-broke on your behalf in your local interbroker databases (RLS and RLS vendors like OLR for NYC customers) so you can get the full attention of buyers' agents.
It's very important to be on more than just one real estate search website even if you've managed to list on your local brokerage database.  As we've discussed before, over 90% of home buyers start their search online by themselves.
You want to have every opportunity to capture a potential unrepresented buyer so you can save on the broker commission completely.  Therefore, you need more exposure than just Zillow. 
Hauseit makes sure you're on all the relevant, most popular local search websites like StreetEasy in addition to national ones like Zillow and Trulia.
Are professional photographs necessary to sell my home?
It is absolutely critical that you have professional photographs taken if you want to sell your home for the highest price possible.  Why would you skip on a $300 investment when you are selling a million dollar NYC home?
Your home will be competing against professionally marketed listings by traditional brokers all of whom will have sparkling professional architectural photography showing off their listings in the best possible light.  Don't even think about snapping a few sloppy photos with your cell phone camera to save some pocket change.
Photographs will be the first impression buyers receive of your home.  Why would you turn them off with sloppy unprofessional photos that your mom took with her flip phone camera?  Low quality, unappealing photographs mean less traffic to your open houses and less showing requests.  This is especially sad when you actually have a great home that's otherwise properly priced!
Lastly, while it's not required to professionally stage your home with high end sample furniture, you should at least make sure your home is clutter free and clean for the photos and during any showings.  That last thing you need is for people to perceive your property as less valuable because of your random personal junk lying around which has nothing to do with the actual property for sale!
Should I price my For Sale By Owner in NYC listing lower than the market?
Absolutely.  But if you've listed your home on your local MLS (RLS for NYC home sellers) it won't be because you don't have full exposure to buyers. The primary reason you should list your home lower than market is because you have the freedom to list and sell at whatever price you choose without an onerous, traditional Exclusive Right To Sell Listing Agreement around your neck.
A traditional Exclusive Right To Sell Listing Agreement will bind the seller to pay 6% commission as long as a "ready, willing and able" buyer is found at the mutually agreed upon listing price.  That's why traditional agents always belabor the point that it's critical you set a realistic, initial listing price. Their incentive is to make you agree to a listing price that has a good chance of finding at least one offer so they can legally compel you to pay them their traditional 6% broker commission!
In stark contrast, an Agent Assisted FSBO home seller has the benefit of listing their home in their local broker-only property databases (RLS for NYC FSBO sellers) without having to sign a traditional Exclusive Right To Sell Listing Agreement.  Their modified listing agreement will stipulate that they owe no further commission to their listing broker for listing their property.  These lucky home sellers are free to under-price their homes without ever being compelled to pay a commission to their listing broker just because a buyer happened to be found at their listing price.
Why do brokers keep harassing For Sale By Owner in NYC home sellers?
The reason that selling your home through a traditional For Sale By Owner in NYC listing is not advisable is that it's blatantly obvious to the entire world, especially the 50,000 licensed real estate agents in NYC, that you are selling by yourself without professional assistance.  Because your contact information and identity are easily exposed, real estate agents view traditional FSBO sellers as one of the best sources of leads for new exclusive sale listings.
Selling your home through a traditional For Sale By Owner listing demonstrates that you are completely new to real estate and do not have an understanding at all of how the real estate market works.  Learn in advance what the

most common mistakes FSBO sellers make

before you begin.
Real estate agents will try to break the confidence of traditional For Sale By Owner sellers by telling them common real estate agent lies in addition to truths such as the fact that they are not getting full buyer exposure because they are only listed on Zillow.
Really bad real estate agents

will go so far as to lie to traditional For Sale By Owner in NYC sellers that they want to bring a buyer to see the apartment, only to show up unaccompanied solely to pitch the poor FSBO seller on their listing services.
The only way to avoid non-stop broker harassment and solicitation is to list through an

Agent Assisted FSBO

where you will be paired with a traditional REBNY Member Firm who will discreetly list your home for a small, one-time flat fee.
Alternatively, you could have a top-rated, traditional full-service real estate agent do everything for you for only 1% commission through our

Agent Managed Listing

.
For Sale By Owner fees in NYC are dramatically reduced versus a traditional sale. This is because you will avoid paying the standard 6% commission to sell your home with a traditional broker. Since most people have a mortgage,
6% of the sale price translates to almost a third of most people's total home equity.
So what are For Sale By Owner Fees for marketing your property?
This depends on whether you are pursuing a traditional do it yourself approach or whether you are smart enough to consider a flat fee MLS listing to supplement your buyer exposure.
For Sale By Owner fees – traditional approach
Just because you're forgoing any broker assistance whatsoever does not mean your marketing will be free

. You will still have to pay to advertise on popular internet search websites, hire a professional photographer and pay for a new floor plan.
As of this writing, it costs $599 to list For Sale By Owner on StreetEasy for 4 weeks. The cost jumps to $799 if you want your listing to be "featured" on StreetEasy during the 4 weeks. The New York Times charges $130 for a 14 day online advertisement. The cost jumps to $280 for 28 days plus a small blurb in their Sunday print edition.
As you can see,
each real estate search portal will have their own requirements and costs

and you will have to individually list on all of them if you want complete exposure to all potential unrepresented buyers.
Under the traditional approach,

there will unfortunately not be a way for you to engage buyer's agents

and the 90% of buyers who are represented by agents. Your marketing will be limited to the 10% of buyers who do not end up working with a buyer's agent. Traditional For Sale By Owner listings are therefore considered "off-market" listings.
For Sale By Owner fees – agent assisted approach
Just because you are getting access to the RLS through a flat fee broker

does not mean you are giving up control of your home sale process

. Not only will you receive all inquiries from brokers and buyers, you will receive the same level of attention from represented buyers as you would have if you paid 6% to a traditional broker.
We advise home sellers to sign up for a flat fee RLS listing which not only will give them the full cooperation of buyers' agents but will also be cheaper than listing individually on websites like StreetEasy.  For example, Hauseit's List Your Home Online product only costs $399 for 3 months of advertisement which includes StreetEasy, Zillow, Trulia, New York Times and more!
Be careful of MLS listing packages from websites that claim to cover the entire, continental U.S. and promise to list you in your local MLS wherever you might be. These websites are extremely expensive, costing up to $1,000 per listing package and completely irrelevant for the unique NYC market. How can they list you in your local MLS when NYC does not have a primary MLS to begin with?
Only Hauseit affiliate brokers will list you in RLS (REBNY Listing Service), which is the equivalent to the NYC Multiple Listing Service. REBNY is the dominant broker trade association in the NYC area with over 16,000 current members.
Since you are choosing to engage all buyers whether they are represented or not,
you will need to offer a commission to buyers' agents

. You are only obligated to pay this commission if you choose to sell to a represented buyer. You can choose to sell to an unrepresented buyer or do nothing at all and never owe commission.
What are standard fees for buyers' agents?
While there is technically no standard real estate buyer agent fee, from our affiliate brokers' experience they often

range from 2 to 3% of the sale price

.
Our affiliates have mentioned that 3% is the most common buyer agent fee as it is 50% of the "standard" 6% commission the seller pays. However, seeing
2.5% commission on offer to buyers' agents is not uncommon

and our affiliates never receive complaints with listing 2.5% in RLS.
It is unfortunate but once you offer 2% commission in RLS, our affiliates have received a lot of push-back from buyers' agents. Agents have been brazen enough to write emails saying "I can't work for 2%" or "our firm policy prohibits working for anything less than 2.5% in that price range."
Can you negotiate the buyer's agent commission?
Not after it's been listed in RLS and a buyer's agent has already inquired on your listing. However, you are free to change the commission offered in RLS at any time which will affect new future showings.
With that said, just because you can't negotiate a commission already listed in RLS, that doesn't prevent you from negotiating on the price. You could always counter with a higher price to a represented buyer to make up for the commission which you will be paying!
What are For Sale By Owner fees for closing?
For Sale By Owner fees at closing will be the same as everyone else except for the reduction in broker commission paid. That means even though you've cut down on closing costs dramatically, you will still need to pay New York City and State transfer taxes, co-op flip taxes if any as well as your real estate attorney fees and miscellaneous other closing costs.
However, considering that attorney fees usually consist of a one-time flat fee of a couple thousands of dollars, most of these other costs will be minuscule compared to the 6% broker commission which you've just saved!
For a complete breakdown of real estate closing costs in New York City, please consult our comprehensive closing costs guide!
Disclosure: Hauseit and its affiliates do not provide tax, legal, financial or accounting advice. This material has been prepared for informational purposes only, and is not intended to provide, and should not be relied on for, tax, legal, financial or accounting advice. You should consult your own tax, legal, financial and accounting advisors before engaging in any transaction. The services marketed on Hauseit.com are provided by licensed real estate brokers and other third party professional service providers. Hauseit LLC is not a licensed real estate broker nor a member of any multiple listing service (MLS).