Selling your home in Westchester NY with a flat fee MLS listing is a great way to save up to all 6% of traditional broker fees.
With a Westchester NY flat fee MLS listing, you'll save at least 3% in the listing broker's commission and possibly also the 3% traditionally paid to a buyer's agent if you are able to find a direct buyer.
Table of Contents:
A flat fee MLS listing is much more effective than a traditional For Sale By Owner listing precisely because of the exposure your home will receive from buyers' agents through the MLS.
Given the choice, most buyers' agents will prefer to search for listings for their clients through their local MLS because all of the listings in the MLS are co-broked, meaning that listing agents have contractually agreed to share 50% of the commission with a "co-broker" that brings a buyer.
Each buyer client is worth

3% in commission

to a buyer's agent, and given the risk averse nature of

buyer's brokers

why on earth would they send clients listing ideas where there wasn't a guaranteed way for them to get paid?
A Full Service Listing for 1%
Sell your home with a traditional full service listing for just one percent commission.
You'll want to be careful in choosing who to work with. A known discount broker or a "mom and pop" flat fee MLS shop will have a poor reputation with traditional real estate brokers who control and represent over 90% of all home buyers.
Because it's so obvious what a flat fee MLS company is up to (i.e. all a traditional broker has to do is search for their name on the internet), you're just as likely to be solicited to list with the traditional broker as you would if you had simply listed For Sale By Owner.
Even worse, because of the poor reputation that these "bucket shops" have with traditional brokers, you may likely be boycotted by traditional buyer's agents!
Which MLS should you list your Westchester NY home in?
It's important to understand that there are many MLS systems and broker databases in the greater New York City region. Which one your home is listed on will determine whether you've just wasted several hundred dollars or whether you've just saved 6% in commission.
The dominant Multiple Listing Service in Westchester and the greater Hudson Valley area is the Hudson Gateway Multiple Listing Service (HGMLS).
How can you verify that the HGMLS is the dominant MLS in Westchester NY?
If you do a simple internet search for the Westchester MLS, you'll see results that also include the NY State MLS as well as the Long Island MLS. When there are multiple MLS systems that claim to cover a county such as Westchester in New York, the easiest way to verify which one is the most relevant is to see which system has more local listings in its system. Furthermore, you can check to see which MLS has the most agents in Westchester.
Even though the HGMLS acquired the Manhattan MLS, they face stiff competition from the incumbent RLS broker database operated by the Real Estate Board of New York in much of NYC.
While the HGMLS may not be so relevant in Manhattan, they do cover wide swaths of the Bronx. However, many areas of gentrifying southern Bronx such as Riverdale are well covered these days by REBNY's RLS as major NYC based REBNY firms expand into the boroughs.
Our Discretion, Your Advantage
Our traditional partner brokers never openly discount which means less disruption and better execution for you.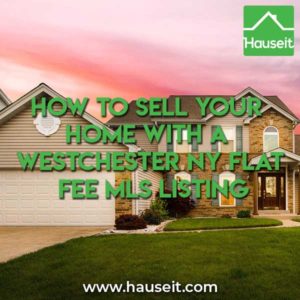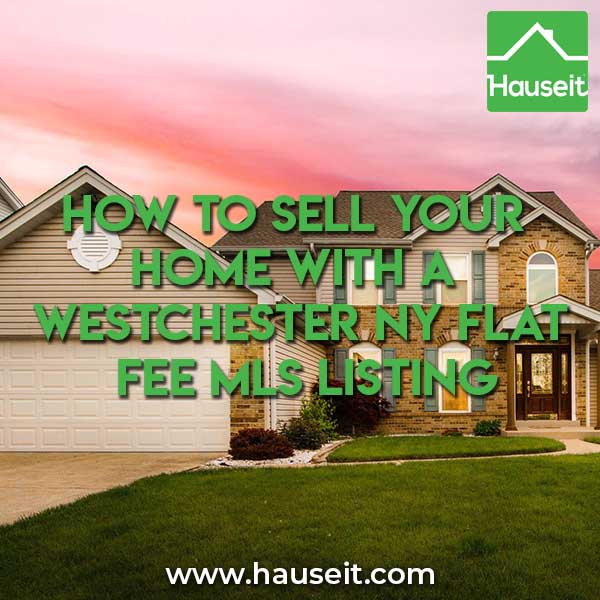 The cost is truly insignificant compared to the average home sale price of over $1 million in Westchester NY.
Professional photographs are an incredibly important component of a successful home sale. Since over 98% of all home buyers start their search online, what do you think they'll see first about your home?
That's right, often times buyers won't even bother to read through your listing description but will instead first flip through your photos online.
Because of the shorter attention spans of internet users today, you had better make sure your listing photos look incredible.
So ditch your flip phone camera and let our professional photographers come with proper equipment and experience so you can showcase your home in the best possible light. Furthermore, our photographers will digitally re-touch and edit your photos and have a finished product available typically within 24 hours of the photo-shoot.
Yes, a lawyer is absolutely necessary for real estate transactions in Westchester NY and New York State in general. Unlike other states such as California where the purchase agreements are simple, standardized forms which Realtors can guide their clients through without a lawyer, purchase contracts in New York are typically much more complex and negotiable.
Typically once an offer has been accepted, the seller's attorney will send across a standard purchase contract along with a rider with more specific negotiating points to the buyer's attorney. The buyer's attorney may respond with a separate rider with the buyer's specific demands.
Besides negotiating the contract of sale, lawyers are responsible for legal and financial due diligence on behalf of their client. For buyers, that includes ordering a title report and reviewing the report for any violations and liens against the property. It also includes reviewing the building's financials, offering plan and board minutes if you happen to be buying a condominium or cooperative apartment.
Save 2% On Your Home Purchase
Save thousands on your home purchase with a buyer agent commission rebate from Hauseit
Disclosure: Hauseit® and its affiliates do not provide tax, legal, financial or accounting advice. This material has been prepared for informational purposes only, and is not intended to provide, and should not be relied on for, tax, legal, financial or accounting advice. No representation, guarantee or warranty of any kind is made regarding the completeness or accuracy of information provided.